​
Crazy Prosperi Tree
Duration: 3/28 00:00 - 3/31 23:59 (server time)
Description: During the event, shake the Prosperi Tree to receive awesome rewards. Click the Prosperi Tree icon to enter.
Rewards: Devil Duke Shards (collect enough to craft the Devil Duke under the Rare section of the Craft panel, can be evolved to 5 stars), Lvl. 8 Gem Pack, Lvl. 7 Gem Pack, etc.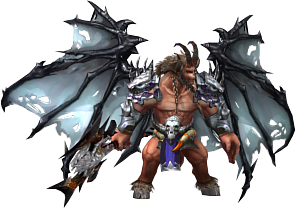 Does this Merc look familiar? That's because it should! One of our awesome players offered this fantastic idea here.
Recharge Extravaganza
Duration: 3/28 00:00 - 3/31 23:59 (excludes new servers opened in the past 7 days)
Description: Recharge the required amounts to receive fantastic rewards. Not available for new servers within their first 7 days.
Click the Hot Events icon to enter.
Angelic Care
Duration: 3/28 00:00 - 3/31 23:59 (server time)
Description: Consume the required amount of materials for upgrading wings to claim rewards. Resets daily.
Click the Angelic Care icon to enter.