​
Login Rewards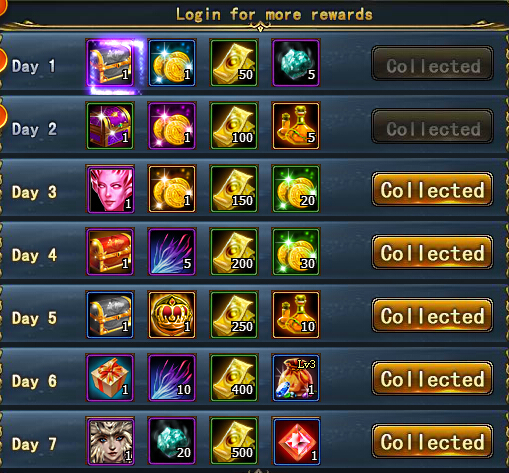 Time
: Day 1 to Day 7 of new server
Description
: Check-in every day and you'll unlock great rewards to boost your character!
7-Day Challenges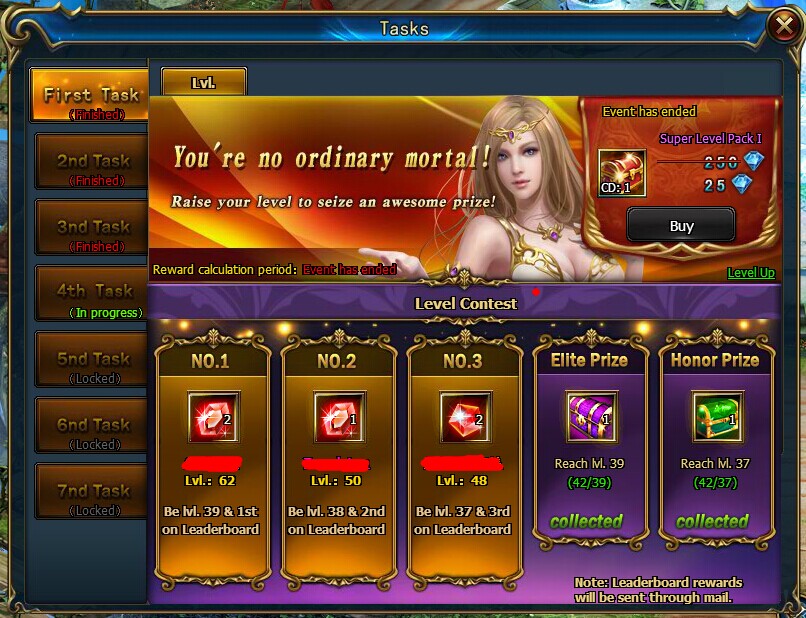 Time
: Day 1 to Day 7 of new server
Description
: Join in on fun activities during the first 7 days of the new server to win great rewards!
Level Pack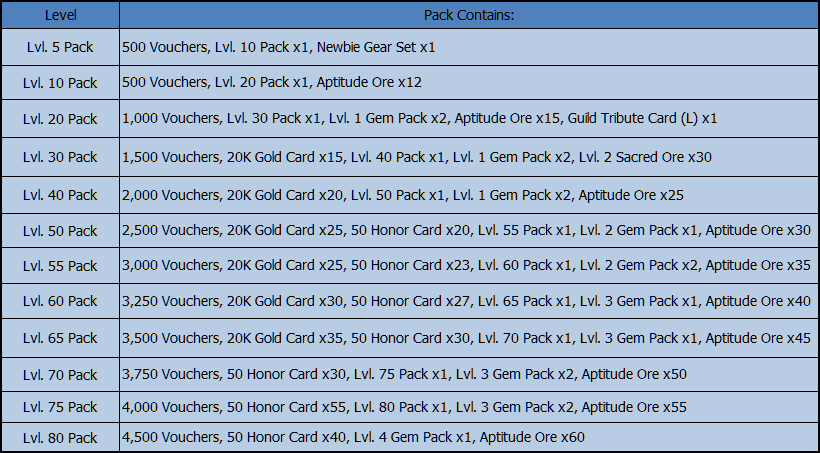 Time
: Permanent
Description
: When you start playing on a new server, the system will automatically distribute new server level packs that contain a lot of gears and useful rewards.
Reach certain levels and use the Level Packs in your backpack.
Click here for more info.