Patch Notes

1. We've added Statues to Artifacts. Collect them to gain stats and activate combination stats!
Note: Players may get Relic Shard Essences instead of Artifact Shards from MP Dungeons, Guild Wars and the Training Grounds. Collect them to synth Artifact Shard Packs or Statue Shard Packs.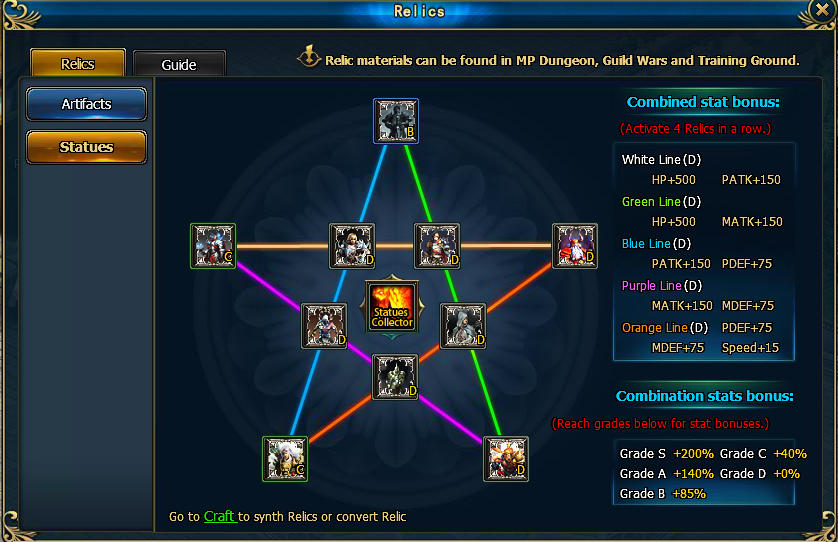 2.Upgrade Mount to level 12 to gain a new mount glamour – Undulous Fire-snake.